A rom-com, a feminist text, two memoirs, and a reproductive dystopia!
First, though, because I guess I've just accepted that I'm going to include movie recommendations and thoughts here…Love, Simon!!!!!!!!!!
Okay, so actually this movie was based on a book that I really, really loved called Simon vs. the Homo Sapiens Agenda by Becky Albertalli (her other book The Upside of Unrequited is similarly fantastic, and I'm so soooo excited for her upcoming Leah On the Offbeat). Albertalli's books make me feel surprisingly nostalgic for high school??? I guess, not for high school in general, but it makes me wish I was friends with these kiddos in high school because they're so funny and kind and smart and adorable.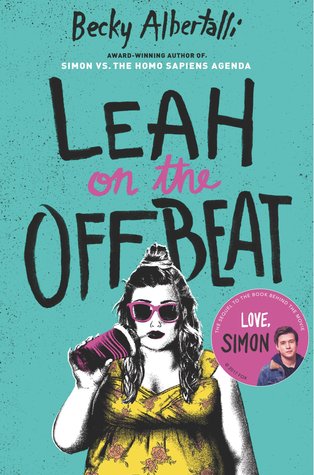 So anyway, I saw the movie this weekend and adored it and my friend Jonah wrote a stellar blog piece called "Love, Simon: The Incredibly Ordinary Queer Rom-com We Need" so definitely check that out! And watch this trailer and let your heart be filled with gladness! And then go see and support the movie! And tell your friends to see it!
So I guess this is actually a week for two rom-coms, because my first book from this week is…
The Wedding Date — Jasmine Guillory
To steal from my own Twitter: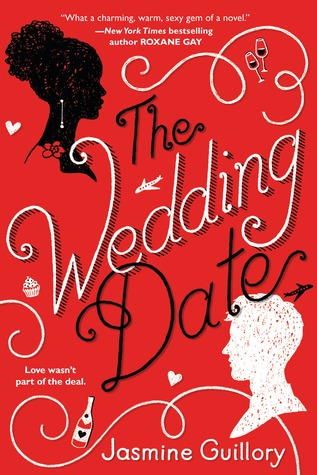 "I LAUGHED. I BLUSHED. I LOST ALL SENSE OF TIME AND SPACE. I BELIEVE IN LOVE AGAIN."
In short: I loved it. I've been exploring the romance book genre a lil bit lately (12 year old me is shocked. 15 year old me with the lowkey smutty teen book is a little bit proud) and this book was everything I wanted and so much more. The whole internet has been freaking out about it for MONTHS (it got a rave review from Roxane FREAKING Gay, you guys) and it's been slowly working its way up to me in the library holds system and I DEVOURED IT. Best read with a chocolate bar and a glass of wine and several hours to give to it because you are NOT going to want to put this down.
We Should All Be Feminists — Chimamanda Ngozi Adichie
It almost feels like cheating to put this on here because it was so short, but whatever, I MAKE THE RULES HERE. Also I'm always down for a quick feminist read (or a non-quick feminist read) and I've been trying to be intentional about reading women of color lately, especially since the stuff I'm reading for GRE prep is largely male and white.
Anyway, this is a lovely, insightful, powerful book that was drawn primarily from her Ted Talk of the same title. (You might be familiar with her talk "The Danger of a Single Story," which is also excellent.)
Unqualified — Anna Faris
Okay, so just straight off the bat, I want to say that I have HIGH STANDARDS when it comes to celebrity memoirs. Amy Poehler and Mindy Kaling are the golden standard, Lauren Graham and Anna Kendrick hold up the silver category, and Judy Greer is a respectable bronze. Carrie Fisher and Alison Arngrim are in a league all their own.
About a year ago, I started listening to Anna Faris' podcast (also called Unqualified) (also, wow, this is a very link-heavy installment, apologies for the obnoxiousness of that) on which she, her co-host Sim, and a celebrity guest of the week give relationship advice. I immediately wanted her to be my fairy godmother. Along with the rest of the world, my heart was broken when she and Chris Pratt announced their separation, which definitely lent a tinge of melancholy to this book, especially all the parts that recount the magic of their relationship.
In a hectic week, this book made for nice, comforting bedtime reading. More than anything, it reminded me of a "Frequently Asked Questions" pamphlet on topics of Hollywood, relationships, and Hollywood+relationships. Solid bronze.
Mental: On Lithium, Love, and Losing My Mind — Jaime Lowe
Boy, do I love me my memoirs. This one was a significantly different flavor than Unqualified, and I'm still…not sure how I feel about it. The book opens with Lowe as a teenager, experiencing her first manic episode before being diagnosed with bipolar I. The first few chapters, which recount her her growing mania, her admittance to a mental health facility, diagnosis, and prescription, nearly had me in tears, thinking "everybody who's close to someone with a mental illness" (which pretty much includes everyone) "needs to read this."
Having finished the book, though…I'm not so sure. A significant impetus for writing the book was Lowe's discovery–after 20 years of taking lithium as a mood stabilizer–that the so-called "miracle drug" was also destroying her kidneys. Maybe it's just my inclinations as a reader, or that I came to this book specifically to learn more about bipolar disorder, but I wanted more focus on that and her experiences of the episodes themselves. Those were the parts that really hooked me. There was a good chunk of the book that just felt like filler, which was kind of a bummer.
Future Home of the Living God — Louise Erdrich
I got this one in kind of under the wire, but I really wanted to include it in this post. Future Home of the Living God is the kind of imaginative journey into a dystopia that I really dig–part thought experiment, part spiritual musing, part exploration of female survival. The premise: evolution has started to move backwards. Or sideways. No one's really sure, but living species of all kinds–plants, animals, humans–seem to be genetically regressing and no one can figure out how or why or what can be done. Pregnant women are being rounded up and held captive in an attempt to see if there's hope for humanity in the unborn.
Like I said, this type of thing is really my thing. I'm fascinated by different depictions of dystopian settings or post-catastrophic worlds. There are so many avenues to take, from stories that lean hard into explanatory world-building to stories that focus so much on the interior and mundane that the crumbling world is only the vaguest of backgrounds. I didn't totally feel that this book struck a satisfying chord in that regard, and I'm not sure why. Something in the world-building felt like either a little too much, or not quite enough. However, it's still a really beautiful book, and it all takes place in Minnesota, which was fun, because how often do you get to read a description of a "waspy Wayzata guy" and just instantly know what it means?
So that's this week! One more recommendation before I go: last night I watched the PBS miniseries To Walk Invisible about the Brontë sisters which has transformed me from mostly-Brontë-ambivalent to hardcore-Brontë-stan and I'm a little alarmed. As I mentioned last week, I loved Villette (if that's even the correct word for how I felt–in this interview, Daniel Mallory Ortberg describes the feeling of reading Villette as "like I have been laid low by a violent illness" which    is    REAL) but Wuthering Heights has always been super frustrating to me, Jane Eyre never hit me quite right, and I haven't read any of Anne's books.
Reader: I have been transformed.
On the whole, my friend Taylor and I agreed that there was far too much Branwell content, but the performances of the central 3 actresses were absolutely incredible and I still have chills.
P.S. since this was a very link-heavy installment, I wanted to put in another reminder that if you possibly can buy from independent booksellers, please do!