My mind, heart, and, yes, body, are wrecked by Avengers: Infinity War. Please respect my privacy during this time. (just kidding PLEASE TALK TO ME ABOUT IT OMG.)
We Have Always Lived in the Castle – Shirley Jackson
THIS IS THE EXACT KIND OF CREEPY SHIT THAT I LOVE.
Honestly, wow. Shirley Jackson was a pioneer of the "creepy stories" genre as we know it, and she mastered the form gorgeously. Two young adult sisters live with their uncle on the edge of town, hardly seeing anyone, living by an intricate code of rules and routines, hiding from the town's mockery and suspicion for A Very Bad Thing That Happened Several Years Ago. Then a cousin shows up and things really go to hell.
And. I. Loved it.
Even though I wasn't terribly surprised by the two-thirds-through "reveal," it really didn't matter to me because the purpose of reading was to just explore the spooky atmosphere and shiver every time Merricat said something particularly disturbing.
I swear, not everything I read has a movie/TV adaptation or is on its way to one…but this one is. Coming out in September, starring Alexandra Daddario and Winter-Soldier-himself Sebastian Stan.
Also, there are a PLETHORA of gorgeous/creepy covers and I want every single one of them. (If you don't know by now, a really good book cover is one of the greatest delights of my life and I urge you all to send me your favorites.)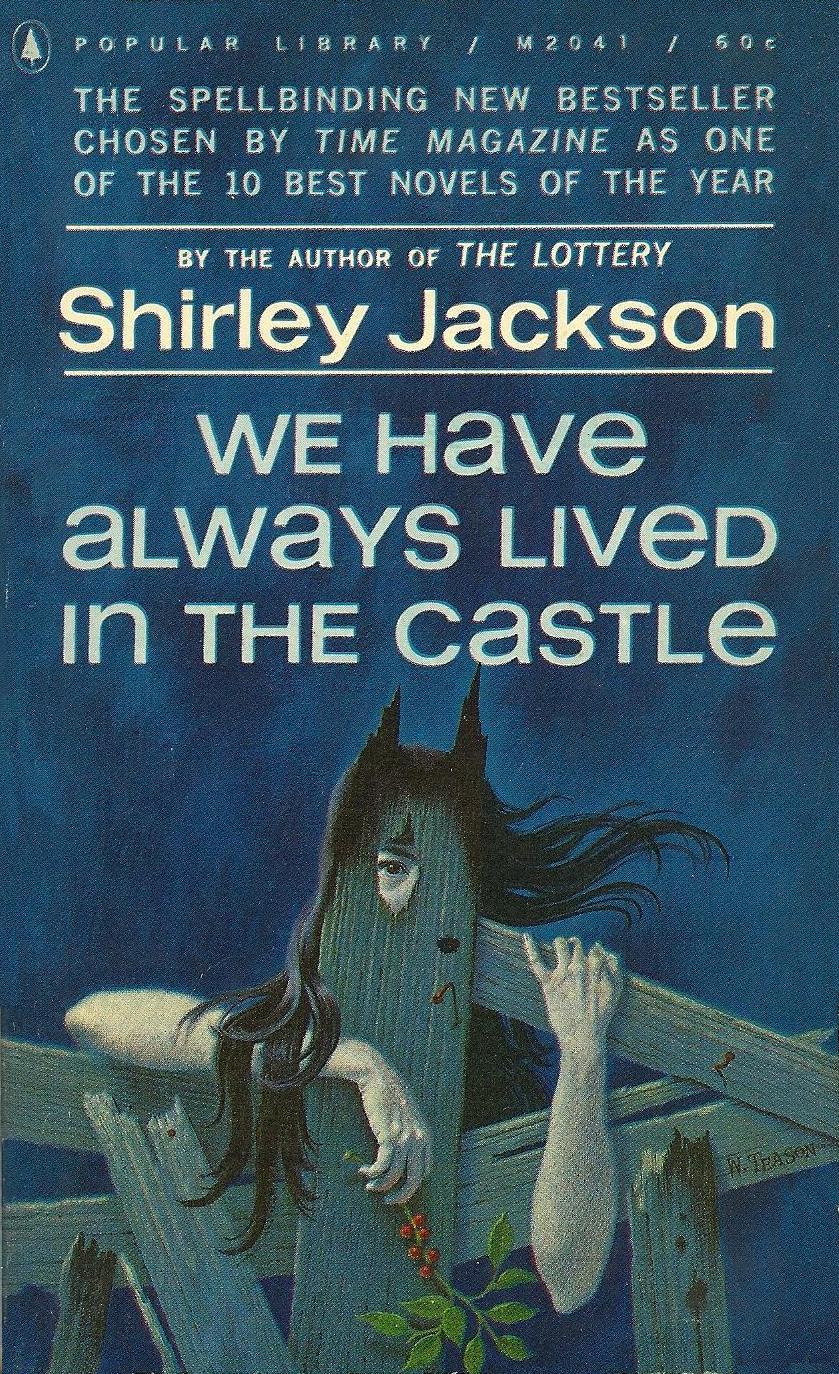 And Then There Were None – Agatha Christie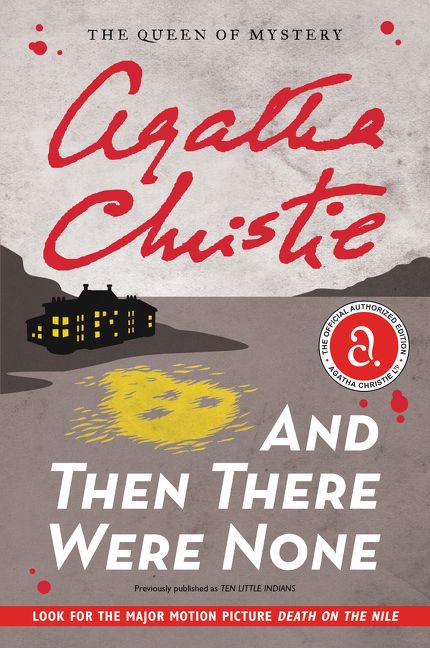 More creepy shit, but a bit more problematic this time! But we'll get into that in a bit.
A group of 10 strangers is called to a meeting on a mysterious small island, each thinking they are going for a different purpose — to take a job, to see an old friend, or just to vacation. In their rooms, they find a creepy poem about 10 little soldiers who die one by one, and then in the dining room they find 10 little soldier figurines. Just as they're all beginning to realize that their mysterious host still hasn't arrived, a mysterious voice announces that every one of them has been guilty of murder. And starting that very night, they start dropping like…the 10 little soldiers in the poem.
So! Very standard-issue, creepy, cleverly-executed Agatha Christie material.
Butttttt. When I was looking for covers to feature that I discovered that this book was originally published under the title "Ten Little [n-word]."
I'm not really interested in the "but it was a different tiiime [the 40s]" discussion, or even, as Wikipedia tells me, that that word was less loaded in Britain [but like, it's never been a neutral term??]. Apparently in the original run the "soldiers" in the poem…were not soldiers. Follow-up runs did change the title/soldiers…to another racist term, but this time towards Native Americans/First Nations people. E  v  e  n  t  u  a  l  l  y   it was changed to "Ten Little Soldiers," and is now most widely known as "And Then There Were None," but depending on which version you have I'm not sure how many racist terms still exist in the text. So that's a thing.
I originally read this because there's a 2015 BBC mini-series of the book — called And Then There Were None — that a friend had recommended, and in which I'm hoping they've removed the harmful language? So maybe just watch the series and skip the book, which I hardly ever recommend!
Here's the trailer, for those interested:
A Wind in the Door – Madeleine L'Engle
As this is part of my up-coming shout/countershout with the delightful Hannah Evans (hopefully to be released on or around 5.11), I won't say much here other than:
My crush on Calvin O'Keefe thrives yet.
Proginoskes is a Big Mood.
L'Engle's explorations of philosophical and scientific questions are so gorgeous and deep and as I start A Swiftly Tilting Planet this week, my jaw is just CONTINUALLY on the floor.
The kitschy covers still abound!!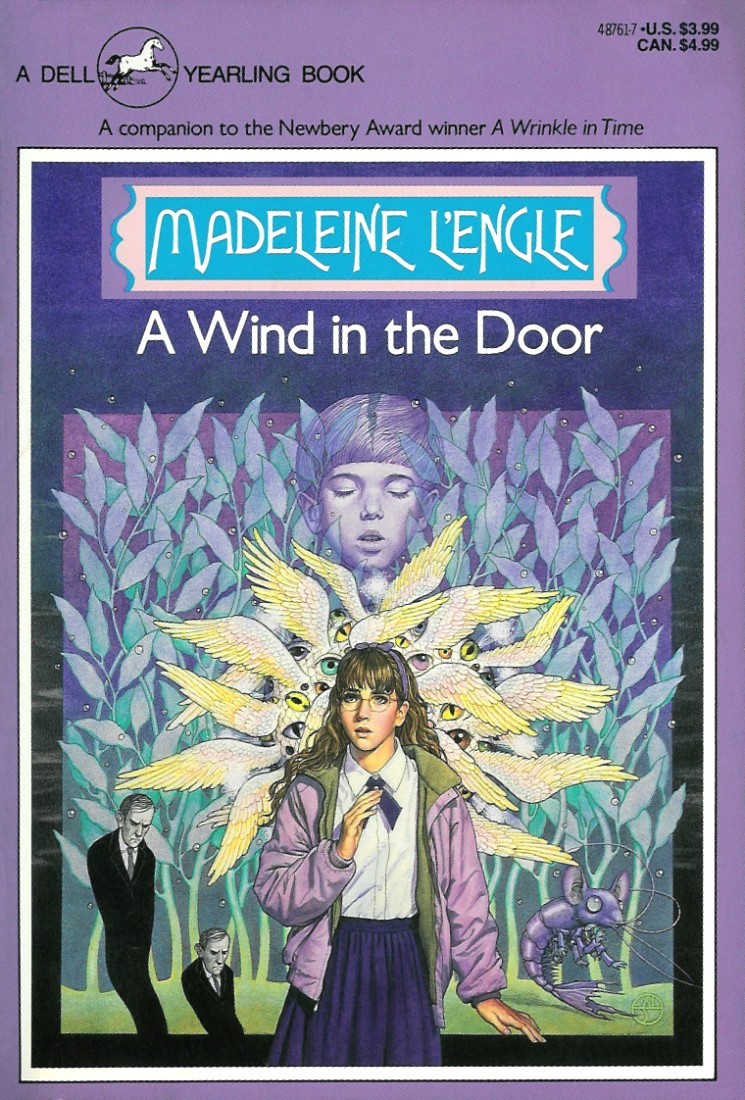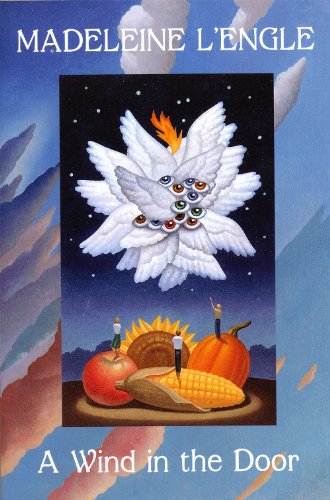 Carry on and do your best to face the week with all the strength of Captain America's highlights!