Okay so it's not like I'm ALWAYS trying to do a theme here, but I had a moment a few days ago when I thought "hm all the books I'm finishing this week were published in the 20th century"* and then instantly this song from Smash popped into my head and wouldn't leave.
Did anyone else watch Smash? And if so, did you actually watch Smash like a normal person, or did you do what I did and drop off after the first two episodes but somehow those first two episodes imprinted themselves on your being? …Just me? Okay let's get into it.
* (which, like…that's A LOT OF TIME? with A LOT OF WRITING in it?? so this isn't that remarkable)
---
The Age of Innocence – Edith Wharton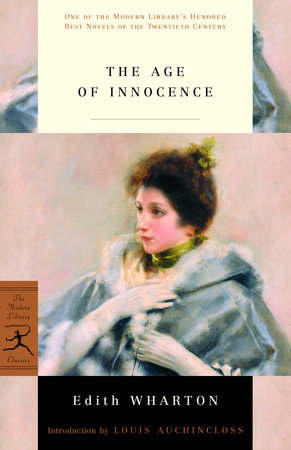 We are starting SO STRONG TODAY with some Edith Wharton. It actually might have been Wharton's book, The House of Mirth (okay and also Rebecca), that pushed me to start this blog, because I remember finishing it back in February and thinking that I NEEDED to talk about it with someone!
Wharton was a Gilded Age writer who's somehow both well-known for her novels about high society in New York (this one) and her novella, Ethan Frome (discussed here), about farmers in what seems to be a perpetual winter? In all of them, and perhaps most effectively in Age of Innocence, she captures longing in a way that both precisely reflects her particular cultural contexts and feels deeply universal. The main protagonist in this one is Newland Archer, a wealthy New York socialite recently engaged to the young and impressionable May Welland when he re-encounters her cousin, Ellen Olenska.
Tale as old as time, etc, etc, his life is turned upside down, etc, etc, but Wharton absolutely nails gender and class dynamics in a way that still feels incredibly real. One of the earliest points in the book that I knew this was about to absolutely wreck me was when Newland Archer, reflecting on his vague believe that women should be "as free as we are" notes that "'Nice' women, however wronged, would never claim the kind of freedom he meant." Reader, I whooped. I didn't actually expect to have much sympathy for Newland Archer at the outset, but Wharton draws her characters so spectacularly that I ended up seeing myself in both Newland and Ellen (and May! and several of the side characters!) and feeling incredibly moved.
Also! She's very funny! If you do not chuckle out loud to yourself at least once in the first few chapters, I have some serious questions about the state of your heart.
Things Fall Apart – Chinua Achebe
Adding to the list of Books I Probably Should Have Read Before Now, No, Seriously, How Did I Miss This One? is Chinua Achebe's book about mythology, masculinity, and a culture on the verge of colonization. Holding up the deceptively simple writing style is a complex structure of themes and character study of Okonkwo, an Igbo man. Throughout his eyes, and those of his family and friends, we see the customs and experiences of his clan and the encroachment of white Christians (the book is set in the late nineteenth century). Achebe's portrayal is nuanced–not shying away from the pain present in the customs of Okonkwo's clan while absolutely not excusing the cruelty of colonization.
I truly can't think of anything more I can say about this book that it doesn't say more eloquently (and straightforwardly) itself, so if, like me, you haven't gotten to this one yet, I strongly encourage you to! Plus, it's a pretty quick read that will stay with you for a long time.
Love in the Ruins – Walker Percy
I don't even want to spend much time here on this third installment of my Percy project, so all I'll say is: if you're looking for a book that has a boner for Ye Olde South and thinks psychotropic medications are ruining the world…this is the book for you!
The Haunting of Hill House – Shirley Jackson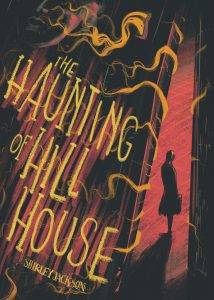 There I was, thinking I couldn't possibly love Shirley Jackson more than I did post-We Have Always Lived in the Castle (discussed here), and here I am now, COMPLETELY WRONG and THRILLED ABOUT IT. You've probably been hearing a lot of Hill House talk lately because of the new Netflix adaptation, which is kind of why-ish I read this now–it had been on my list for a long time and I bumped it up so I could read it before seeing the show. Now, having read it and heard a lot about the show, it turns out that the stories are WILDLY different from each other, the show's story being loosely connected to the story of the book. I've heard it's really good, and I'm still gonna watch it, because I love scary stuff and because I'm interested in the way the word "adaptation" can cover a multitude of interpretations. (ps, one of my favorite TV writers, Kathryn VanArendonk, wrote a piece for Vulture called "How Scary is The Haunting of Hill House, Really?" that I haven't actually read, because ~spoilers~ but she's a good writer and if you're concerned, check it out!)
But right now I'm just gonna talk about the book, because WOW. Shirley Jackson is an absolute master at the creepy and beautiful and existentially terrifying. Her writing is so crisp and personal that somehow the narrative itself almost feels a little too close for comfort because you feel like she's actually looking at you, the reader, and speaking directly into your face. I couldn't help myself from writing "AHHHH FUCK" in the margins mannnny times (don't stress yourself out! this is a book I own, not a library book!) because the way she communicates the batshit spooky stuff is so natural and startling.
---
One more part of this very long post before I go: recently, a writer I really appreciate, Laura Turner, wrote a critique of Rachel Hollis' book/movement Girl, Wash Your Face, which I had been seeing around a lot and feeling squicked out by but not really knowing why. Turner's piece, available here, is EXCELLENT and I haven't been able to stop thinking about it the last few days.
Okay bye!!