Hey there! I have honestly been kind of putting off writing this post because one of the books in it so fully laid me out that the idea of coming up with a breezy opening and a clever title just felt like…a lot. Actually, between that and the fact that I'm SO CLOSE to finishing these damnéd grad school applications (on Monday I put gas in my car and just about did a dance at the filling station thinking "what if the next time I put gas in my car these applications will be done!!??") it feels like I'm down to about 2 brain cells, and both of them are busy salivating over all of the library holds I'm planning on unpausing after the applications are all in.
I do have time for one HOLY HELL, WHAT??? piece of news, which is that someone [Netflix] decided to make another film version of Rebecca (yelped about here) and I am DIZZYED at the thought. what does this mean?? why?? what are these casting choices?? I will probably have more coherent thoughts at a later date, but for now I'll leave you with:
this morning's Shatner Chatner (by the fantastic Daniel Ortberg) on the subject
this still from a 2008 Vanity Fair project that's almost too stunning to look at (after scrolling through the rest of the project, it's abundantly and hilariously clear that absolutely none of the male actors involved have the slightest idea what they're supposed to be doing, while the female actors nail it maybe 50% of the time–this one and the Jodie Foster/Birds recreation were particularly good)
this perfect tweet on the matter by @queenofbythnia
Now onto the books!
---
This Will Be My Undoing: Living at the Intersection of Black, Female, and Feminist in (White) America – Morgan Jerkins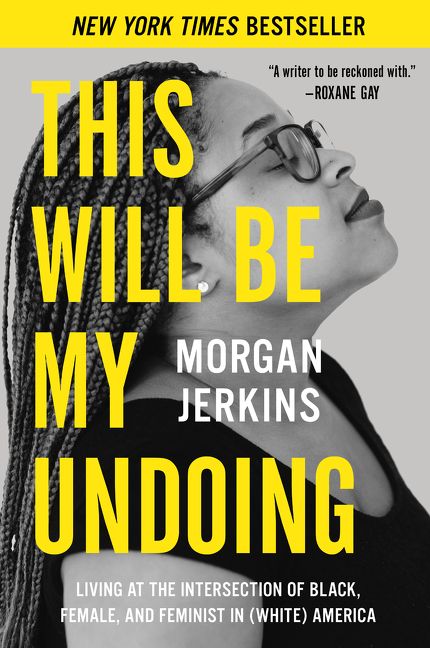 I haven't read any essay collections in awhile, so I was grateful when this one got to the top of my reading list. Jerkins' essays are magnetically crafted and meticulously thorough. She explores pop culture, pain, mental health, writing, and much more while balancing a multitude of lenses. She's open about the way her thinking has evolved, which makes her writing even more compelling.
I'm still in awe of the way she weaved multiple threads into the same essay–there were a couple of times I felt like maybe there was a little too much going on in one piece, but that might be more about my reading preferences, because she did an expert job at drawing the threads together and showing how they all contributed to that essay. And ultimately, that's one of the tenets of her book: embracing and examining the intersections. I'll be thinking about these essays for a long time and am excited to read more from Jerkins.
We Are Okay – Nina LaCour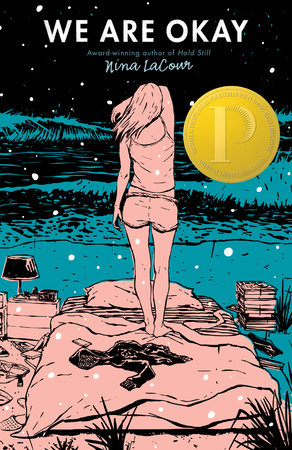 Ok so this is the one that wrecked me. I'd heard a lot of talk about it ahead of time, specifically a lot of people saying that it also wrecked them, but I definitely wasn't prepared to be wrecked MYSELF. This is the story of Marin, a grieving college freshman about to be visited by her best friend Mabel, who she hasn't spoken to in months. From the very first pages, the beauty and sadness in the writing is so intense that it almost felt like I had to be careful or I'd get too caught in it. I really, really want to reread this someday when I already know where the plot is going, because I think I sped through too quickly to really sink into the language and images. LaCour perfectly captures loneliness and friendship and heartbreak and reading this made me want to grab my journal and write about all of those things too.
I honestly don't really feel equipped to say more about this book right now, because I still feel like I'm recovering from reading it. Truly a few seconds after I finished it, my roommate walked into the room and was like, "you seem…not okay," probably because I was staring hauntedly off into space. If you can read this curled up in your home, surrounded by comfort snacks and blankets, I highly recommend it.
[okay so WordPress changed their content editor and now I apparently can't put a horizontal line in here?? everything is fcked up and I'm mad about it. I don't want to even THINK about how hard it's going to be to re-figure out formatting the next shout/countershout]
Farewell for now! I hope if you have a long weekend you get to enjoy it and that you stay warm and well-fed wherever you are!