[Ed. note: I noticed a FULL DAY after publishing this that the year was completely wrong?? so that's…something]
I wish I had a better title for you, but I'm finally listening to "Delta" and I must speak my truth, which is that I am as much in their pocket now as I was in the summer of 2015. (Does being a late adapter to Mumford make me the opposite of a hipster? Please discuss.)

Before we get started in earnest, some exciting personal news! Several of you know the incandescent and indomitable Hannah Evans, either from her brilliant internet-ing, or from her appearance on this very blog this spring. Well! We're starting a newsletter together! Our main focus is going to be the pop culture we love to rant and rave about, which we kicked off on Monday night by livetweeting my very first viewing of "A Christmas Prince."
I don't have sign-up information for you yet, largely because we are floundering in terms of naming ourselves (ironic, considering our deep excitement over "naming" as a literary/theological/analytical concept) and um if you have any good suggestions please let us know. Anyway, as soon as I have a link for you so you can get us in your inbox as frequently as possible, I will let you know! And now also seems like a good time that you can subscribe to this very blog and get it in your inbox by clicking somewhere down in the right-hand corner of your screen and entering your email address. I wish I could tell you there were a lot of perks to this, but it's mostly just seeing what it looks like before I've noticed that there's a ridiculous formatting error and not having to rely on me to post updates to Twitter and Instagram.
---
The Kiss Quotient – Helen Hoang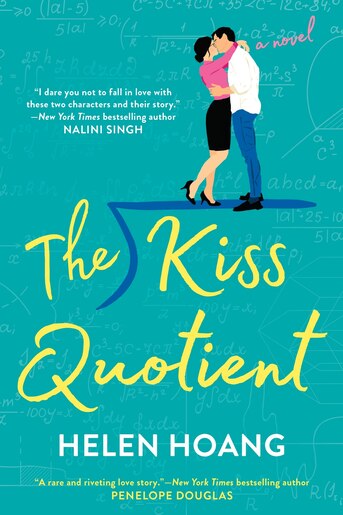 So the good news is, I finally figured out what my barometer for "does this go in a regular post, or a romance novel only post" is: would I read this book if it didn't have the sex scenes in it? (sorry Mom!) The OTHER good news is, for this one I definitely would!

Hoang's charming debut novel centers a brilliant and romantically/sexually inexperienced econometrician named Stella and an aspiring designer/current escort named Michael. Stella wants romantic and sexual tutoring, and she gets lucky (in more than one way…) when Michael turns out to be a perfect match. Since it's a romance novel, they're of course both keeping secrets from each other. Stella's is that she's autistic and worried that telling Michael will negatively affect his attraction to her (Hoang herself has autism spectrum disorder, which she discusses [among many other things!] in this charming interview with Nicole Chung [whose book I also loved]). Michael is struggling with providing for his mom and sisters, as well as his fears that he's tainted by the abandonment of his cheating father–both of which he thinks would lead to Stella rejecting him.

As I mentioned above, I enjoyed this book quite a bit. There were a couple of times when the plot and characterization fell together a bit too conveniently, but I'm still psyched to read Hoang's next book, The Bride Test. Like Jasmine Guillory's writing, Hoang centers consent not as a box to be checked off, but an integral part of the narrative and characterization. This story in particular handles it gracefully, as Stella's belief that she "needs" to become sexually experienced, even if it means white-knuckling it through discomfort or pain, is happily challenged by Michael's insistence that she give herself the time and space to figure out what genuinely feels good. If my own enthusiasm for the book isn't sufficiently convincing, know that it recently won the Goodread's choice award for best romance novel of 2018, so a bunch of other people agree with me!!

Girls Burn Brighter – Shobha Rao

Shobha Rao's sweeping novel about two young, poor girls in an Indian village who form a deep bond and must fight their way back to each other after a cruel separation is gorgeously written. And for me, a very frustrating reading experience. I had the feeling/knowledge the whole time that it was objectively Very Good (it also has won many awards this year), but that I simply wasn't enjoying it. At first I thought it might be the brutality; this is a tough book, and it definitely merits a content warning for sexual assault—several times over, in fact. Rao doesn't shy away from the vulnerability of women, particularly poor women who are taught to fear the wrong things. The two protagonists—Savitha and Poornima—experience desperation and suffering and loneliness, through which they are mostly sustained by the memory of one another and their commitment to finding the other again.

This is all powerfully portrayed, and I wish I could put my finger on why exactly I didn't come away loving this book. Maybe it's that I frequently can't get into books described as "sweeping"? I wish I liked this book more! I feel the way I do when people talk about Elena Ferrante's Neapolitan novels, of which I struggled through the first two and have not yet girded myself to read the third. I'm pretty sure…

Dumplin' – Julie Murphy

Willowdean Dickson is not here for your nonsense. She's not even here to challenge your nonsense. She's here because she has the right to be, and that's enough.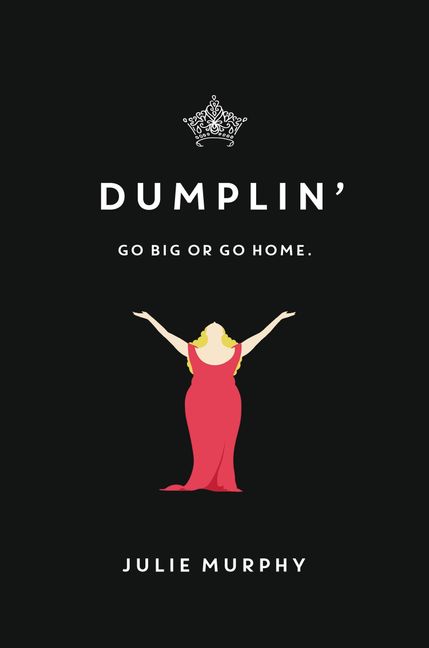 This book got to be the most recent in my "oh shit, the movie/TV show of this book is coming up faster than I thought, better read it ASAP" tendencies, and I'm very happy about it. Much like the protagonists in The Summer of Jordi Perez and Leah on the Offbeat, Willowdean (who generally goes by Will) mostly likes her body (in as much as one can as a teen)—it's other people's reactions to it that are the problem. Her beauty pageant mother keeps treating her like a problem to be solved, and the judgment from her best friend's new coworker is more than palpable. Making the decision to participate in the local beauty pageant is less of a social protest and more of a personal statement, but that doesn't stop a gaggle of fellow misfits from joining her.

I did think the plot could have been a little tighter. In particular, a section in the first third struggled to gracefully transition between story beats, and it took a little long to get to what I would consider the main plot, but I enjoyed the characters (especially the protagonist) enough for it not to feel like a slog. The movie adaptation came out on December 7th, and though I haven't seen it myself yet, reviews have been mostly positive and I'm excited to curl up with a blanket sometime soon and watch it myself.

---
Some more news in the world of books that I love!

First up, Jasmine Guillory (as regular readers know, one of my absolute faves) recently released the cover and excerpt for her upcoming third book, The Wedding Party, which can be found here and that I cannot wait to pour into my brain and heart. Guillory's writing does something to my cold, dead heart that feels close to miraculous and this next book uses the "hate to love" trope which is a personal favorite of mine! Read it and weep [of happiness! and feelings!]

Second, Lindy West's marvelously funny and moving memoir Shrill is coming to Hulu as a miniseries adaptation in March. The first stills were released yesterday and just when I thought I couldn't possibly be more excited these stills came around! Take a gander, and pick up West's book. I promise you'll thank me!

One more heads-up before we go: next week will be the last regular post of 2018, which is w i l d. The last Wednesday in the year is the day after Christmas, and I don't see myself compiling that week's reading in a timely manner. But! Never fear, for I will be assembling and putting out my "best of 2018" post, which, though not short (because I love to list things) will be snappy and fun and just be a bunch of books, movies, TV, and podcasts that I loved in 2018.

See you next week!