These were originally going to be Top 10 lists, but then I had too many, and also 10 is an arbitrary number, so where's the fun in limiting the fun!

Books

These are only organized by when in the year I finished them. Because I want to make things easy for you to explore these both on Goodreads and within my own blog, I've decided to link to both. If I do everything correctly, the book's title will link to Goodreads, and the (more) after each title will be to the place I talked about it more On Here (not including the first two, which I read before I started this blog.) To see the ones I didn't feature in this list, check out the Index for further browsing!
I did just realize that it's possible that in the next couple weeks before the technical year end I could potentially read something that would normally make the list, but you'll just have to see those in the new year!
All the Single Ladies – Rebecca Traister Intersectional research and analysis on single women as both contemporary phenomenon and historical continuation!
Priestdaddy – Patricia Lockwood Memoir! Catholicism! Poetry! Some of the funniest gotdamn observations I've ever read!
Rebecca – Daphne du Maurier Big creepy house! Big secrets! Gothic heroine gaining a backbone! [more]
Villette – Charlotte Brontë Repression! Longing! French boarding school! A bit of opium! [more]
The Wedding Date – Jasmine Guillory Fake relationships! Steamy flirting and steamy…~otherwise~! [more]
The Hate U Give – Angie Thomas Family! Tragedy! Activism! A nuanced teenage character figuring out how to navigate the different parts of her world with thoughtfulness and authenticity! [more]
The Merry Spinster – Daniel Mallory Ortberg Fairy tales, but with the horror and gender turned up to 11! [more]
We Have Always Lived in the Castle – Shirley Jackson Big creepy house! Berries! Sisters! Everything going wrong when a man shows up! [more]
Call Me By Your Name – André Aciman Italy! Longing! Breathtakingly beautiful explorations and descriptions of desire! [more]
The Hazel Wood – Melissa Albert Fairy tales! Horror! Descriptive turns of phrase are now my new religion! [more]
I'm Still Here: Black Dignity in a World Made for Whiteness – Austin Channing Brown Racial justice! Memoir! Microaggressions! Pain! Hope! [more]
Hey Ladies! The Story of 8 Friends, 1 Year, and Way, Way Too Many Emails – Caroline Moss & Michelle Markowitz Emails! Passive-aggression so expertly portrayed that you'll cringe-laugh at the accuracy! [more]
Our Lady of the Prairie – Thisbe Nissen Infidelity! Musical theatre! Politics! Iowa! 2004! A random historical fiction chapter! [more]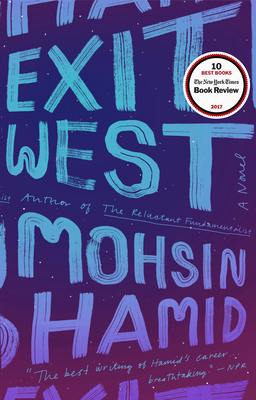 Exit West – Mohsin Hamid Love! Refugees! Magical realism! [more]
The Portrait of a Lady – Henry James Sneaky people! Self-examination! Self-delusion! Trying to talk your friends out of marrying the wrong dude! [more]
He Said/She Said – Erin Kelly Eclipses! Thoughtful examinations of rape culture! Suspense! [more]
Excellent Women – Barbara Pym Spinsters! Clergy! Quietly frustrated humor! [more]
The Way You Make Me Feel – Maurene Goo Food trucks! Friendship! Flirting teens and growing up! [more]
All You Can Ever Know – Nicole Chung Adoption! Family! Motherhood! Memoir! [more]
An American Marriage – Tayari Jones Marriage! (duh) Emotions! Georgia! The rare example of a "character driven novel" that I actually like! [more]
The Proposal – Jasmine Guillory Botched public proposals! Friends with benefits! Personal growth! [more]
The Haunting of Hill House – Shirley Jackson Big creepy house! (wow I guess this is a real theme for me this year) Viscerally horrifying descriptions! [more]
We Are Okay – Nina LaCour Sadness! Friendship! Lots more sadness! [more]
Kindred – Octavia E. Butler Time travel! Slavery! What does it mean to survive, both physically and emotionally? [more]
Movies
(these are organized by when I remembered them lol if I know they're available for streaming somewhere I'll include that)
Mamma Mia! Here We Go Again If you don't already know, I have failed you, but MUSIC! CAFTANS! THE 70s! DANCING ON BOATS! LILY JAMES!
A Simple Favor Secrets! Lies! Suits! Cocktails! French music!
Black Panther If you haven't seen this movie, I have a very serious question for you, which is, did your brain get smushed while you were living under that rock? Wakanda! Fight scenes that are actually interesting! Questions about power and how best to use it! Afrofuturism! Available on Netflix now!
Coherence Comets! Glow sticks! Alternate timelines! This movie fucked me up! [Amazon Prime]
Halloween [2018] Jamie Lee Curtis with a gun!!! (why would I say more when that was basically the main thing that convinced me to see the movie?)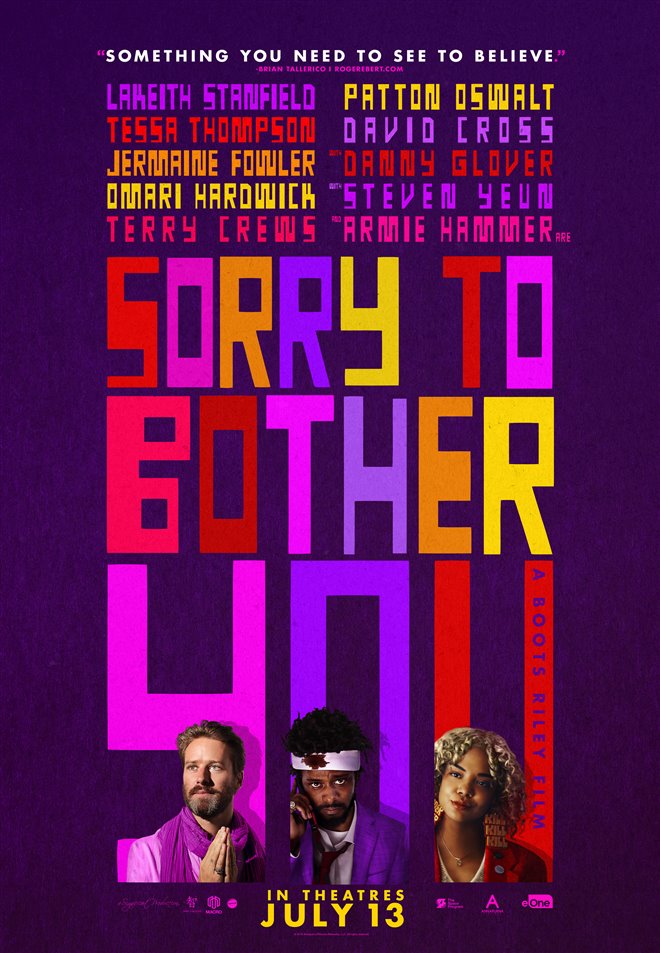 Sorry to Bother You Telemarketing! Code switching! Late capitalism! Performance art! Unions! Available on Hulu now!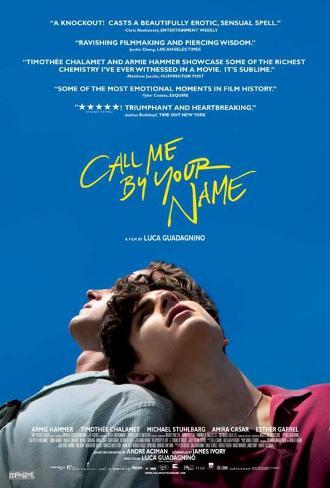 Call Me By Your Name (was this in 2018?? this year has been so long!!!) Basically copy+paste what I said about the book, but add also: Sufjan Stevens music!!
Annihilation THIS was this year too??? Jeepers Christ. Women going into a mysterious area for science! Creepy plants! Fear!
Hereditary Big creepy house! Generational trauma! Grief! Miniature houses!
To All The Boys I've Loved Before Love letters! Fake relationships! Flirting! Adorable teens! [Netflix]
Ocean's 8 Jewels! Galas! Women heisting!!
Crazy Rich Asians Food! Mahjong! Glamor!
The Philadelphia Story "Hello, friends and enemies." – Cary Grant delivering one of the most iconic lines I've ever heard
TV
(these aren't all shows that I started watching this year–just the ones I enjoyed the most):
Killing Eve Assassins! Obsession! Incredible clothes! Sandra Oh!!! [Hulu]
Sharp Objects Murder! Trauma! Small-towns! Lacy clothes! [HBO?]
Brooklyn-99 Me, slowly and then very very quickly developing a crush on Andy Samberg! [Hulu]
The Good Place Philosophy! The afterlife! Holy motherforking shirtballs! [Netflix, Hulu]
Superstore Retail! Pettiness! Thoughtfully and cleverly exploring social issues as they affect a diverse group of hourly workers! [Hulu]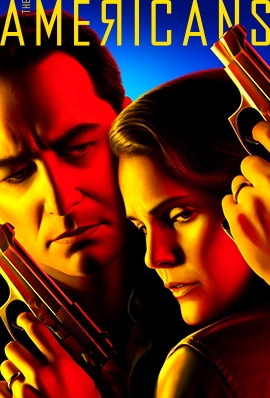 The Americans (this is the only one out of the TV list that I am not fully caught up on, fyi) Russian spies in the 80s!! Wigs! Betrayal! Plans! [Amazon Prime]
Jane the Virgin Melodrama! Twists! Love! Family! Sassy narration! [Netflix]
Crazy Ex-Girlfriend Jams! Mental Illness! Love triangles! Personal growth! Big storytelling risks! [Netflix]
One Day At a Time This is the most studio-sitcom-y sitcom I maybe have ever enjoyed. Candid and warm depictions of a Cuban-American family dealing with dating, coming out, immigration, depression, and a whole bunch of other things! [Netflix]
Catastrophe Unexpected parenting! Unexpectedly dealing with parents! England! Life's ridiculousness! Bad dinner parties! [Amazon Prime]
Podcasts
(ugh I couldn't help myself, I wrote FULL SENTENCES)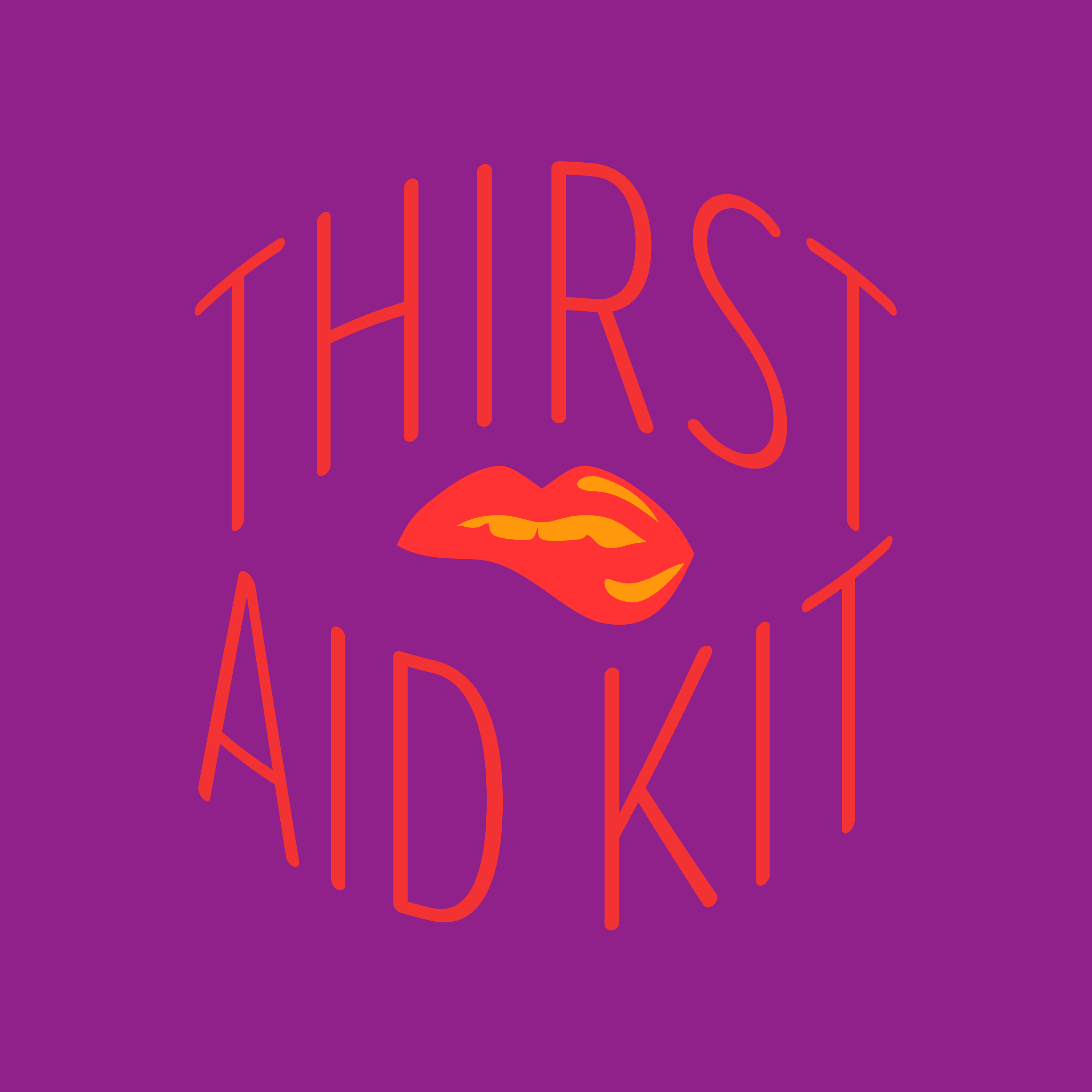 Thirst Aid Kit I am not being at all facetious when I say this podcast maybe changed my life. Bim Adewunmi and Nichole Perkins' candid joyful discussions about attraction of all sorts have become a huge part of the way I articulate and enjoy my own feelings and thoughts.
Appointment Television I look forward every week to hearing Kathryn VanArendonk, Margaret H. Willison, and Andrew Cunningham talk about the TV they're enjoying–or, sometimes even more fun, NOT enjoying. They bring the exact levels of levity and critical analysis that I crave in pop culture discussions.
Unfriendly Black Hotties It feels like an immense privilege to be able to listen to the conversations between Christina Tucker and Kamille Washington about "higher ed, books, TV, movies, fashion, culinary arts, and whatever the hell else they feel like."
Overdue Two dudes talking about books is not a vibe I saw myself getting into in the year 2018, but Craig Getting and Andrew Cunningham (yep, the same from Appointment Television) are so thoughtful and goofy that I've gone from only listening to episodes about books I'm interested in to liking them so much that I want to listen to their whole feed.
Bear Brook I mostly find true crime podcasts, especially those centered around grisly murders, to be kind of uncomfortably voyeuristic (especially post-Halloween [2018]), but Bear Brook has a different feel for me. Maybe it's the fact that most of the victims in this cold case remain unidentified, so there's less potential for invasiveness. The threads of this case come together in very interesting ways and the reporting is thoughtful and inventive.
Queery The conversations between Cameron Esposito and her guests never fail to inspire, challenge, and delight me.
Witch, Please Academic takes on the Harry Potter books, movies, and universe!!!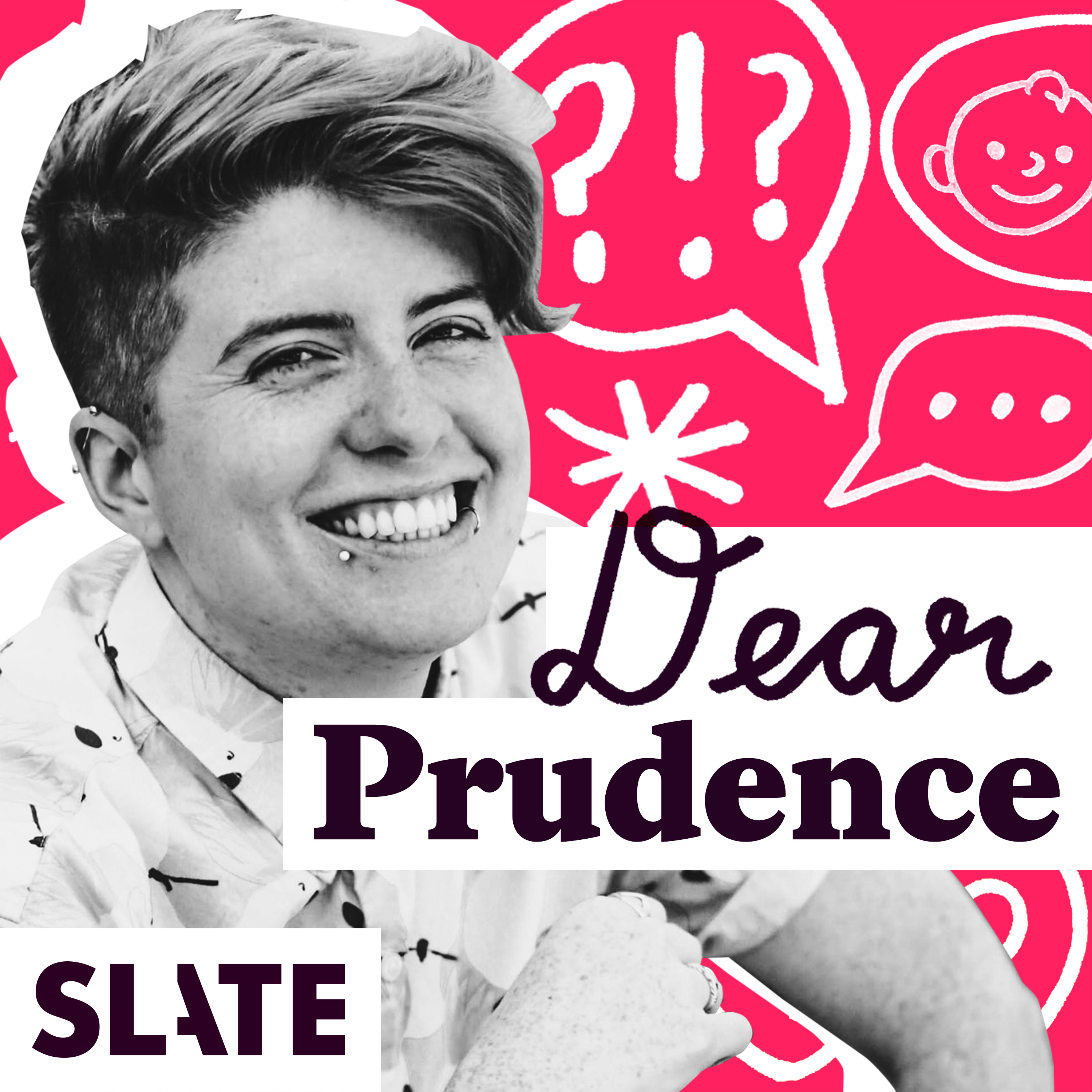 Dear Prudence Frequently I'll get quite emotional thinking about the many ways that Daniel Ortberg has influenced my life (his most recent book is in my list); I tweeted a couple weeks ago about how his creative writing has opened up new possibilities in my mind for what can be done in writing and his advice on the podcast and writing about his transition (most recent piece here) has been so important to the way I conceptualize and live out empathy for myself and others. Also, his writing and speaking is incredibly fun to read and listen to! (oh yeah this is an advice podcast; I think I forgot to mention that)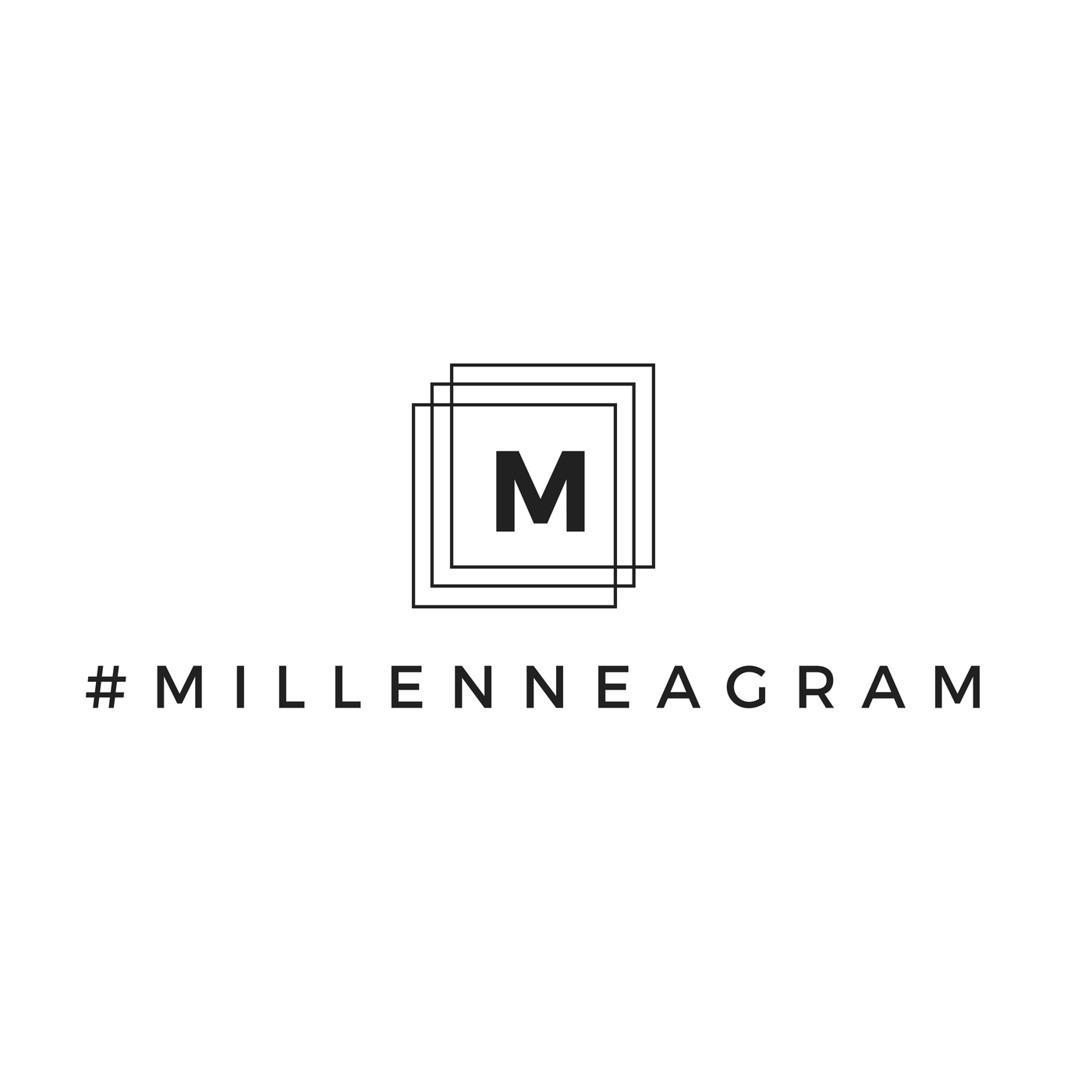 Millenneagram As many of you know from my incessant yapping about it, I have gotten very into the Enneagram this year. If you're not familiar with it, it's a personality test superficially along the same lines as Myers-Briggs or StrengthFinders, but with much deeper, more powerful potential to learn about yourself and work towards personal growth. Hannah Paasch's work on Twitter and the podcast (and her upcoming book!) is full of compassion and badassery and her interviews on the show will probably change your life.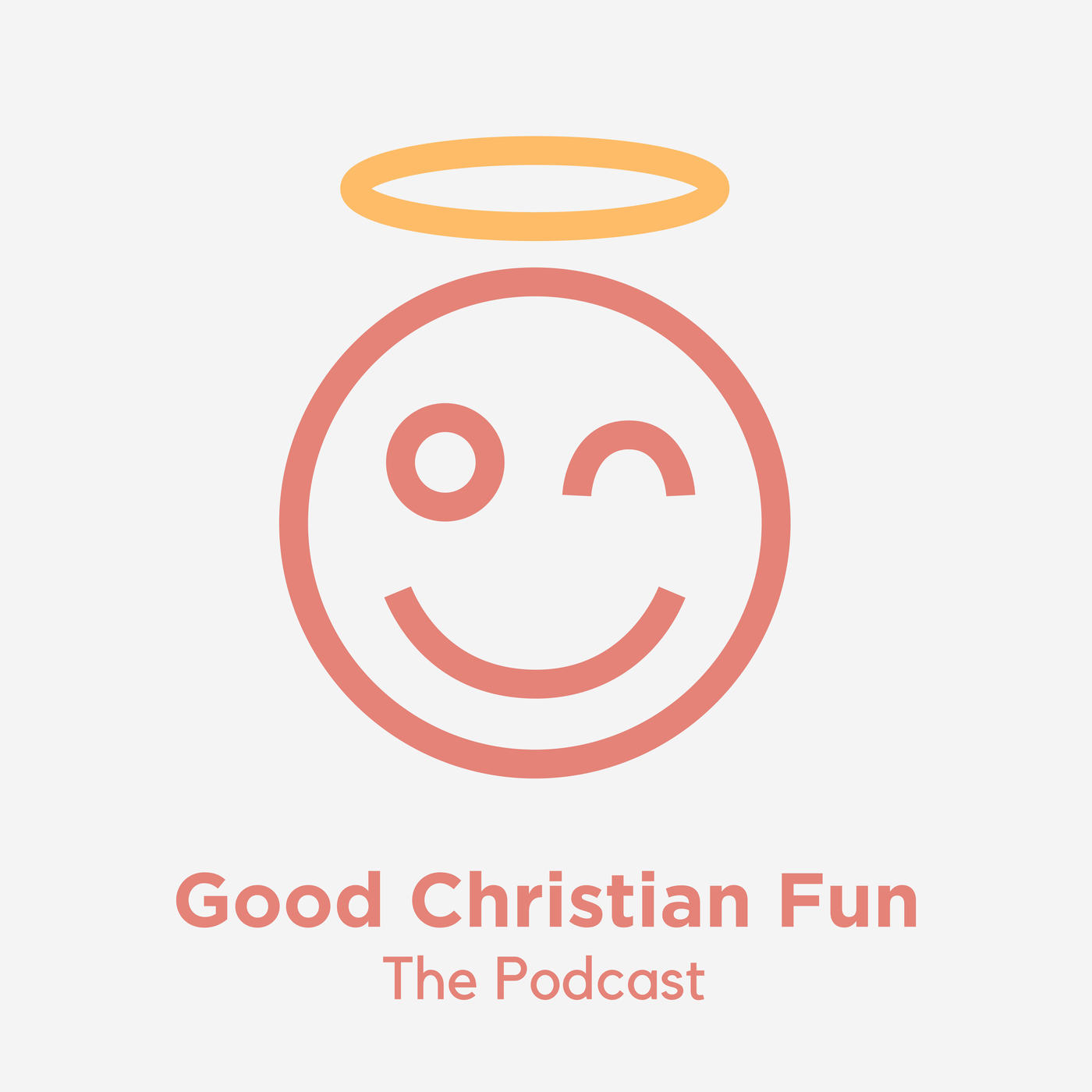 Good Christian Fun Caroline Ely and Kevin T. Porter talk about the weird, wild world of Christian pop culture, along with thoughtful discussions about their own ~faith journeys~ and those of their guests.
Gossip The most fun limited release narrative show!! Centered around three women gossiping at a coffeeshop, Allison Raskin packs intrigue, drama, and hilarity into 12 fantastic episodes.
Mega A comedy podcast parodying megachurches that has nearly caused me to have to pull over when driving because I'm laughing so hard.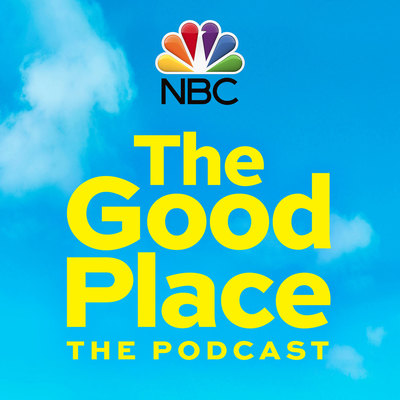 The Good Place: The Podcast Kay so you'll probably only enjoy this if you also enjoy The Good Place, but Marc Evan Jackson hosts incredibly interesting discussions about the making of the show with its cast, writers, and crew.
---
Okay wow! This list is…a lot. And I apologize to those of you receiving this in your email inboxes, because figuring out that formatting has been…a mess. Here's to better navigation of this website in 2019!