Phew. My week got off to a rough start (car drama, aka the story of my life), and I am already annoyed at everything in my life that's standing in the way of me absconding to a beach somewhere. (Have I said this before? I probably have. Whatever; move to Minnesota and then you'll understand.)

In the absence of that…I'll reread once more the newest installment in Pop Culture Pen Pals! This month's letter is pretty great, if I do say so myself. Hannah and I talk about Life Partners, Russian Doll, and Crazy Ex-Girlfriend, and I swoon over This Oscars Moment In Particular: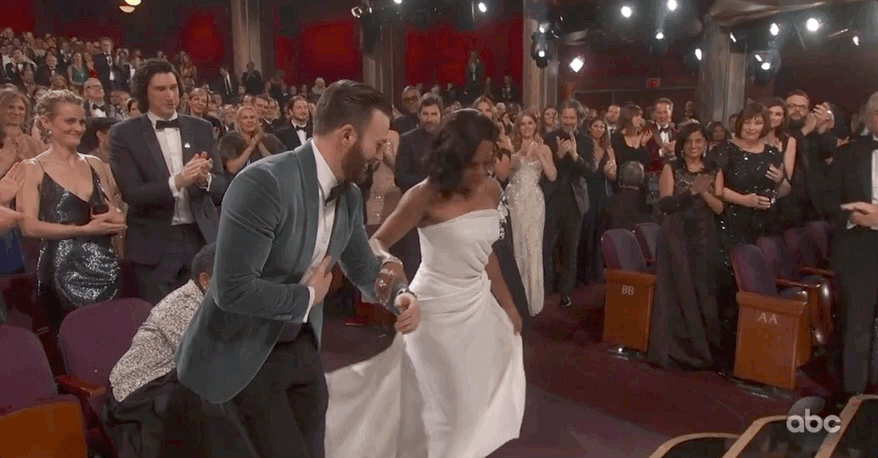 Now onto the books!

---
New Erotica for Feminists: Satirical Fantasies of Love, Lust, and Equal Pay – Caitlin Kunkel, Brooke Preston, Fiona Taylor, Carrie Wittmer

This tiny book is a lot of fun, and while it may theoretically be great to spread it out and read a couple of the flash fictions (most of these are a couple of paragraphs at the most) at a time, I could barely keep myself from eating it up in one sitting. Written by the founders of The Belladonna, a humor website for and by women and nonbinary people, this book is hilariously candid about the things women and nonbinary people ACTUALLY fantasize about. How rad would it be if the dude who asked us out at a bar accepted a 'no' not only politely, but enthusiastically?! What if wage transparency was celebrated and encouraged, rather than punished?! What if a uterus-having person's childbearing choices weren't constantly interrogated or questioned by people who have no business making it their business? If you like Daniel Mallory Ortberg's Texts From Jane Eyre, this will be right up your alley! [and if you somehow haven't read Texts From Jane Eyre yet, I'm honestly a little jealous of you, because what I wouldn't GIVE to have that experience for the first time again!!]

Lagoon – Nnedi Okorafor

This was my first experience with Okorafor's gorgeous, eerie science-fiction, and I know the imagery in particular is going to be with me for a long time. It's more than your classic "aliens arrive on earth!" story. When alien life lands in the waters just outside Lagos, Nigeria, change starts instantaneously, appropriate, since they frequently refer to themselves and their mission as simply "change." Though most of the book is told from the point of view of Adaora, Agu, and Anthony–three humans chosen for "first contact"–the very first section is from the perspective of a swordfish, and there are a few others throughout from the perspective of other non-human creatures experiencing these changes. Okorafor's writing is so natural that reading those sections feels no different than reading from the human's perspective, and they give us an even fuller picture of the beauty and chaos that quickly descends in tandem with the alien contact.

It felt weird to me that this was a standalone book; there were a few ways in which the pacing seemed like it should be the first in a series. The characters were interesting, but I would have preferred a little less backstory and a little more focus on the 'here and now' of the book. Tell me more about this enormous spider that lives under the city!! [I know I've just lost some spider-nopers, but let me assure you that she's only on a couple pages (unfortunately, imo)] Okorafor's writing is so beautiful, and it really shines in the weirder sections and I really wanted there to be more of those.

On the Come Up – Angie Thomas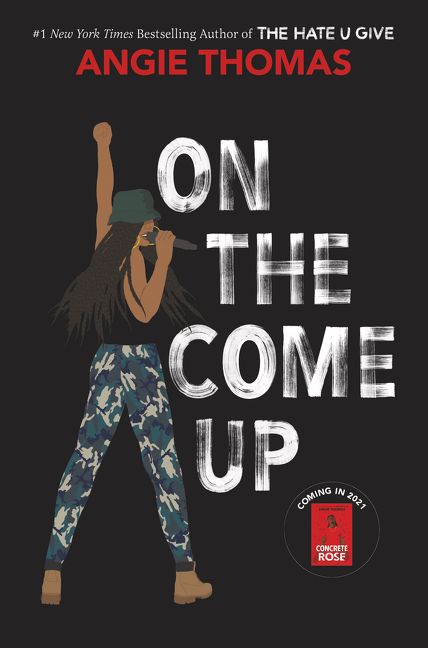 The follow-up to Thomas' debut The Hate U Give (discussed here) features a Black teenage girl trying to make it as a rapper while also dealing with financial struggles at home and a school environment that's often hostile towards her. Brianna Jackson lives in the same neighborhood as Starr, the protagonist in The Hate U Give, but their paths don't cross in this book, aside from the way in which the events of the first book have led to intensified over-policing in their community.

As in The Hate U Give, every single character in this book is all richly and specifically drawn. We are firmly in Brianna's head throughout the story, but all of the secondary characters–from her close friends and family to classmates she only interacts with a couple of times–are fully fleshed out entire people, and Thomas does a fantastic job of showing us the ins and outs of their relationship with her in just a few pages. Since this is a book about rap and the process of writing rap, there are several Thomas–herself a former teen rapper–wrote specifically for the book. I personally don't know much about rap, so I'll leave it to others to say whether it was good, but it looked great on the page to me, and I could imagine what hearing it would sound like, which, I mean, is kind of the point of writing in the first place. The end didn't quite land for me; it felt like the resolution came too quickly, wrapping up a few plot threads a bit too tidily. But also! I read the second half of this book very quickly, because A) it was a Saturday morning, what else was I going to do, and B) I cared a lot about the characters and felt very invested in their stakes, so it's possible that my "wait, what about THIS!-ing" was more about wanting more from them.
---
That's all from me this week! My your cars run smoothly and stay clear of all snowdrifts!