Let the record show that there is ANOTHER projected snowstorm coming my way in approximately 2 hours, so lemme keep it short today and then rush home and watch Riverdale and advise the rest of you to do the same!

---
Not That I Could Tell – Jessica Strawser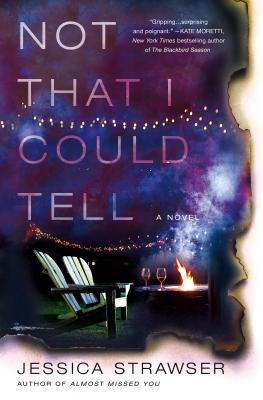 So I guess this is Gone Girl + Big Little Lies + …like a dash of 27 Dresses?? In the grand tradition of "psychological suspense that has let me down," a woman and her children go missing! Her estranged husband is concerned! Her friends and neighbors are wondering if they ever really knew her! I spent a lot of the book waiting for a big twist or unexpected slant that just…never came?

The most enjoyable part of this for me was dream-casting the group of women the book theoretically centers (although you really only get up close with like, two of them?) I don't know that I'd recommend this book, but I would absolutely recommend writing something else for Melissa Fumero, Lucy Liu, Kirby Howell-Baptiste, Sandra Oh, and Jodie Comer to star in together.

[cw: domestic violence]

The Way We Live Now – Anthony Trollope

So this is…a tome. Like, straight up a doorstopper that Trollope released 5 chapters at a time as a serial back in the eighteenhundredandwhenevers and there are ONE HUNDRED CHAPTERS.

I enjoyed it a lot more once I started picturing this many-charactered, many-plotlined book as an enormous poker game between all the characters (or maybe more appropriately whist? or loo? or some other card game that the young-men-about-town in this book spend quite a bit of time playing/gambling/cheating at). Some…were much better at playing their cards than others, and as is my lot in life, I ended up getting very hyped about Didon, a very minor middle aged female servant who knew how to SEIZE HER MOMENT and THE MOST hyped about Winifrid Hurtle–to the extent that I could NOT stop talking about her on Twitter, but like, when there's a woman who keeps describing herself and being described by others as a "jungle cat", how could she NOT be the best part?? I want to go back in time and force Trollope to make the whole book just about her.

A LOT of this book is about financial drama that I only BARELY understood, and it wasn't quite comforting how many of the characters themselves also didn't understand it. It was also quite startling when a major character in the book–a super wealthy guy that all the other rich people claim to hate but also can't seem to keep away from–wins an election…while being under investigation for fraud. So. You know. Not relevant at all. 😥 The book has a great deal it seems like Trollope wanted to say all at once about class and society and a bit on gender, but it's a real big commitment and 19th century social commentary has REALLY gotta be your jam to get into it. Also, there's a pretty heavy heaping of anti-Semitism that a lot of characters express; in some spots it seems like Trollope might be including it to critique it, but I'll leave that up to the DOZENS of Victorianist scholars who have probably dedicated significant amounts of their career to that very question, so I'll just let you know it's in there and leave it at that.

[cw: domestic violence]

---
Peace out, stay warm and safe, create more roles for Sandra Oh!!