That's right, we're back! And better, hotter, and steamier than ever! You may remember that last time this came around I used a "flavor profile" in the descriptions, along with a rating, and as fun as that was I honestly did not trust my creativity to hold out for 11 more books, so this time I decided that along with the ~Equational description~ I would try to describe the aesthetic that a candle for this book might evoke. Some of them are specific to the book, some reveal how little I remember of the book since I read it (many months ago for some of them…oops.)

Enjoy!

---
A Princess in Theory – Alyssa Cole
Equational description: orphaned graduate student + smoldering royalty = concealed crown shenanigans
Candle profile: warm shawl, fresh pasta, a hot stone massage
(also discussed here)
Seducing the Heiress – Olivia Drake
Equational description: smoldering LADY nobility + smoldering MANLY nobility = honestly-what-even-is-the-conflict-here shenanigans
Candle profile: offensively marketed incense, wet London streets, crisp parchment
That Scandalous Summer – Meredith Duran
Equational description: partying widow nobility + nobility posing as a humble country doctor = house party shenanigans
Candle profile: simple country rose bushes, a nice June breeze, turpentine but make it sexy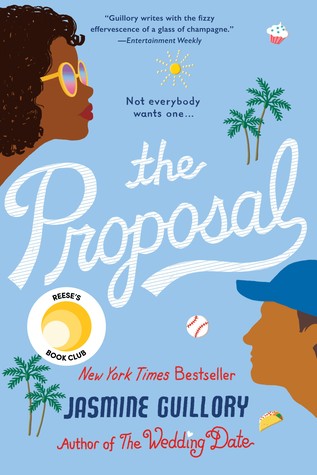 The Proposal – Jasmine Guillory
Equational description: publicly humiliated writer + heroic-but-make-it-respectful-and-fun doctor = sexy cooking shenanigans
Candle profile: tacos that are just the right amount of spicy, a cupcake shop, the fluttery feeling of a crush
(also discussed here)
The Kiss Quotient – Helen Hoang
Equational description: inexperienced math whiz + male escort = learning about one's body and self shenanigans!
Candle profile: freshly sharpened colored pencils, a really nice foamy face wash, the feeling of looking at a really orderly spreadsheet but make it sexy
(also discussed here)
His Wicked Reputation – Madeline Hunter
Equational description: spinster artist + smoldering nobility = art theft mystery shenanigans
Candle profile: a smooth canvas, a refreshing fountain, a well-tended herb garden but make it sexy
*This book was honestly pretty charming. Excluding the ones that I've included in other posts, I liked this one and A Scandalous Deal the most and would recommend them heartily.
Secrets of Seduction – Nicole Jordan
Equational description: fresh faced nobility + sad widower nobility = fire shenanigans
Candle profile: decaying manor but make it sexy, ~special times~ every 60 pages exactly, a stable probably
Beautiful Bastard – Christina Lauren
Equational description: ambitious intern + new boss = workplace shenanigans they probably should have been fired for
Candle profile: a really douchey cologne, an overworked car airfreshener, a Starbucks croissant
*a note: as you may have gathered already, if you're looking for a sweet, lowkey entry into the romance novel world…this is probably not the book for you. These dummies are going to poundtown in L I T E R A L L Y every chapter, and the premise is honestly pretty adult-film-y. I had an enjoyable time reading this book, and I know that this disclaimer in itself is going to intrigue as many people as it turns off, which is great! But if you're looking for something a bit gentler [and more plot and character driven], I'd go for anything with a "also discussed here" tag or Christina Lauren's own book Roomies (discussed here).
Wicked Seduction – Jade Lee
Equational description: struggling ladies companion + escaped pirate/nobility = again, I really don't remember why these two couldn't just instantly be together?
Candle profile: a warm bath after a hard day of stacking ropes, really expensive tea, sea salt
*tw: the male lead in this character pretty clearly has PTSD from when he was abducted into pirate slavery and there are some depictions of triggered flashbacks and other symptoms
Intercepted – Alexa Martin
Equational description: recently broken up with former football girlfriend + quarterback = sportsball shenanigans
Candle profile: mountain air (whatever that is), the blood rush of a sportsball game you're inexplicably invested in, vanilla latte
(will discuss this more next week)
A Scandalous Deal – Joanna Shupe
Equational description: lady architect + hotel owner = construction site shenanigans
Candle profile: champagne making out with brandy, sawdust but make it sexy, a "Votes for Women" sash
*see note on His Wicked Reputation
---
One more note before we go! 'Tis the season to preorder!!

Okay tbh it's ALWAYS the season to preorder, but several of these authors have books coming out soon that I would absolutely recommend and preordering is a fabulous way to support authors (especially if you do it from an independent bookstore!).

A Prince on Paper – Alyssa Cole, expected April 30
The Wedding Party – Jasmine Guillory, expected July 16
Royal Holiday – Jasmine Guillory, expected October 1
The Bride Test – Helen Hoang, expected May 7
Fumbled – Alexa Martin (this one actually came out just yesterday, but her next book Blitzed is also on the horizon and expected December 3!)

Happy steamy reading!