Hello! So something exciting has happened since last week, which is that my first review with the website Twin Cities Geek came out! I reviewed the movie Underwater and though I didn't think the movie was very good, I'm quite pleased with how the review turned out.
---
The Ambassadors – Henry James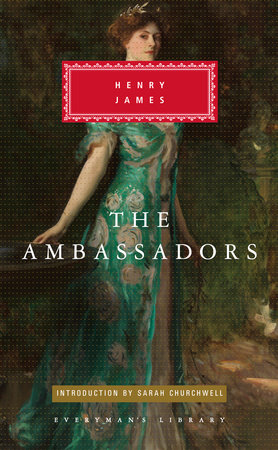 I was reading this book…….for what felt like forever. I think in reality it was no longer than the time it took me to read The Portrait of a Lady, but the difference is…..I loved The Portrait of a Lady. Every character was distinct and even though the decisions they made often happened at a glacial pace (with a NOTABLE EXCEPTION), there was at least the positive sense that decisions were happening.
The book happens at least 70% (maybe more) within the consciousness of the protagonist, Lambert Strether, a middle-aged man from Massachusetts who's been dispatched to Paris to retrieve the son of his wealthy fiancee. Chad Newsome, said son, is not exactly ready to be retrieved, having fallen in love with life in Paris and possibly also a married woman. To Strether's surprise, he becomes wrapped up in the same enthusiasms and ends up needing to be fetched himself. As with James in general, many of his sentences take a good deal of unraveling, which is a process I really do find rewarding, but I think an issue I kept running into with this book was a frequent unfamiliarity with the particular emotions he was trying to portray.
I think I maybe didn't understand this book, but because I am unwell I will probably reread it sometime in my life and hopefully more of it will stick. If you're for any reason interested in reading Henry James, while I haven't read all of his works (YET) I'd encourage you not to be put off by the length of Portrait because I really loved it a lot.
Home – Julie Andrews
I think this is actually the FIRST time that I've reread a book since starting this blog, which is BONKERS because I love to reread, but I guess I just haven't done it in almost 2 years? I first read this as a preteen, and I have a very distinct memory of finding it in my local library shelves and being PSYCHED. I'm pretty sure it's one of the first memoirs I ever read, and I couldn't have picked a better one to start with.
This is actually the first of two memoirs, the second of which is called Home Work and came out about 2 months ago. I haven't started it yet but I have it and will be diving in SOON. Home covers Andrews' childhood, her start in show business through vaudeville shows around age 12, and her time originating the roles of Eliza Doolittle and Guinevere in the musicals My Fair Lady and Camelot. The book closes just after she has her first child and right before she and her family move to California for her to begin filming Mary Poppins.
As is often the case with memoirs and biographies — in particular those of performers — I found the early childhood stuff a bit tiresome, though Andrews writes it with charm and compassion. Her childhood and teen years were incredibly difficult, both as a result of growing up during World War II and as a result of the adults in her life frequently making decisions about their lives (and thus hers) that didn't exactly lead to a stable childhood. I wrote more specifically on Twitter about that, and just an FYI this book includes brief depictions of domestic abuse, including sexual abuse. Andrews is remarkably thoughtful and generous towards her parents, while not shying away from the ways she was hurt by their actions and attitudes.
I enjoyed this book most when she was writing about the ins and outs of her work, the ways she's trained her voice and learned how to create a character and her delight in performance. I'm extra excited to see that play out in the sections in Home Work about Mary Poppins and The Sound of Music and rewatch both of those movies afterwards with that information in mind!!!
---
So long! Farewell!